Ping An Good Doctor's US$1.12b IPO set to reignite Hong Kong listings market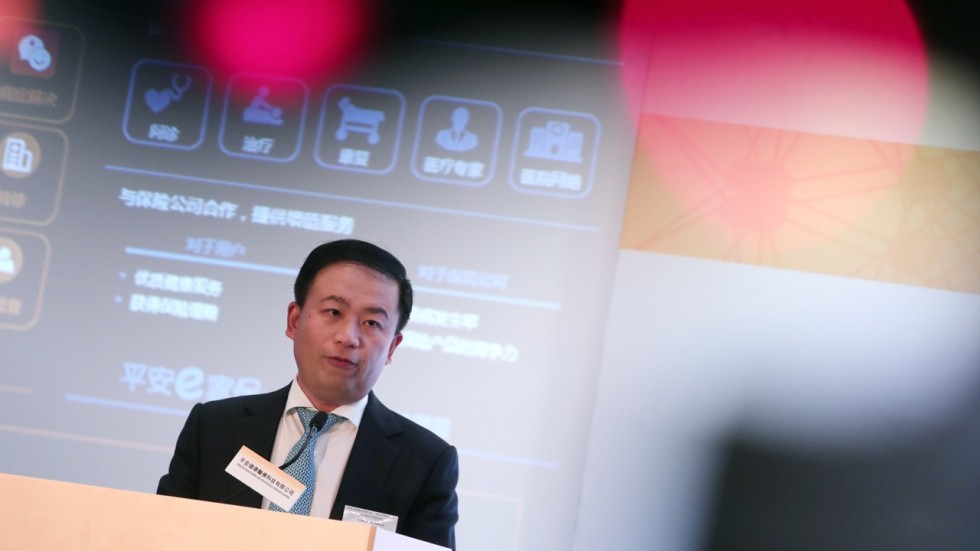 Ping An Healthcare and Technology Company, also known as Ping An Good Doctor, has launched its highly anticipated Hong Kong initial public offering (IPO) which aims to raise as much as HK$8.77 billion (US$1.12 billion) in what could become the city's biggest flotation by an internet-based business since ZhongAn Online's blockbuster IPO last September.
The listing, which has already triggered an increase in Hong Kong's liquidity demand, is expected to ignite investor enthusiasm and become the catalyst for a strong potential pipeline of blockbuster new-economy IPOs this year, including star names such as Xiaomi and Ant Financial.
Proposed tech listing rule changes, set to be revealed on Tuesday, are also expected to facilitate a rash of dual-class share listings by tech and biotech companies that have yet to make profits.
"We want to use the [IPO] proceeds to expand our business, and fund future domestic and overseas acquisitions," said Wang Tao, the medical service app's chairman and chief executive officer, on Sunday in Hong Kong.
The company plans to sell 160.094 million shares at an indicative price range of HK$50.8-$54.8 (US$6.48-6.99) per share, raising between HK$8.13 billion and HK$8.77 billion – which would be the city's most valuable this year.
If priced at the top, it could also become the largest flotation by an internet business since ZhongAn Online Property & Casualty Insurance raised HK$11.9 billion last September, in Hong Kong's biggest fintech listing ever.
Retail investors will be offered 6.5 per cent, or 10.4 million shares, with the rest targeted at international institutional investors, who have shown an "enthusiastic" response, Wang said.
Edmond Hui, chief executive officer at Hong Kong-based Bright Smart Securities, also expects the stock to receive a hot response from the public, given its "new economy" nature.
"It will reignite investor enthusiasm for IPOs, as the market anticipates more [new economy listings] to come," he said.
The retail proportion will be offered from Monday to Thursday, with shares expected to start trading on the main exchange on May 4.
Several Hong Kong brokerages have already allowed retail investors to pre-register bids for the new stock using margin loans, including Bright Smart Securities, Haitong International, Phillip Securities, Prudential Brokerage, and Celestial Asia Securities.
With IPO rules reboot, Hong Kong is primed for 2018's big China technology listings
So far, they have received pre-registrations worth some HK$63 billion, according to information available from the firms, reflecting a possible oversubscription of more than 100 times.
A spin-off of Ping An Insurance Group, Good Doctor is currently China's largest online health care and medical platform by user numbers. At the end of 2017, it had 193 million registered users.
The company posted a 2017 loss of 1 billion yuan (US$158.86 million), its third annual loss, but Lee Yuansiong, deputy chief executive officer for Ping An Insurance Group, said that is normal for a tech "unicorn" in its early phase.
"Unicorns usually have four phases – building scenarios, obtaining traffic, generating revenue, and generating profit," Lee said. "Good Doctor is still in the obtaining users and traffic phase."
He said Ping An Insurance Group and Good Doctor will cooperate closely on businesses in future and that he was optimistic on the latter's outlook.
Ping An's Good Doctor app is using AI to get smarter as its user base tops 180 million
Through its in-house medical team and partnerships with external hospitals and pharmacy outlets, Good Doctor offers four major online services – family doctors, consumer health care, health management and wellness interaction – as well as an online health mall where shoppers can buy medicine and medical devices.
Seven cornerstone investors will put a combined HK$4.32 billion into the float: BlackRock, Capital Research and Management Company, the Singapore government's investment fund GIC Private, Canada Pension Plan Investment Board, Pantai Juara Investments, which is wholly owned by the Malaysian government's investment fund, CT Bright Holdings, an investment unit of Thailand's conglomerate CP Pokphand, and Swiss Re Direct Investments Company.
Citi Group and JP Morgan are acting as the joint sponsors.
According to the prospectus, around 40 per cent of the net proceeds will be used for business expansion, such as its e-commerce business, hiring sales and medical professionals, acquiring new users and funding marketing activities.
Just under a third will be allocated to funding potential investments or acquisitions at home and abroad, a fifth will go on research and development, while the rest will be for working capital and general corporate purposes.